animerei

Loves ZeXal too much
Última visita
hace 1 día
• Se unió
hace 6 años
• 15,083 hits (6,023)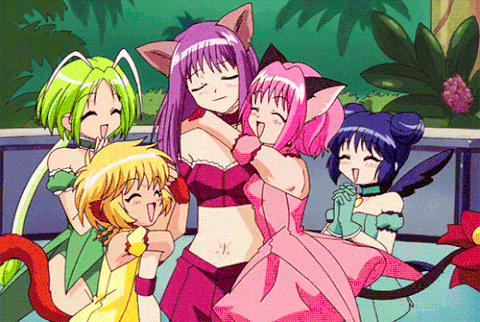 Acerca de mí
Hello! I'm Rachel! I really really love collecting figures! I guess they just manage to brighten up my day? ovo;; I really enjoy animation so most of the shows and movies I'm a fan of tend to be animated. I'm hella pansexual. I have a number of medical problems that prevent me from going to school full time, which would be why I'm on here A LOT.
♡~~
✿✿✿
✿✿✿
~~♡
I got into anime and first started collecting ages ago, while my collection isn't as impressive as some other users' on here, I'm pretty satisfied with it! I'm always excited to add to it. I mostly collect articulated figures like Figmas but over the past couple years I've developed a love for PVCs as well! I've also finally warmed up to nendoroids too!

My personal favorite anime (franchise) would have to be the Yugioh series'. All of them. There is no spin-off hate here. Also: Madoka, Cardcaptor Sakura, Nabari no Ou, Shirobako, Dennou Coil, Magi, and a bunch of others! You can ask me about what I've seen if you want.

I enjoy drawing, playing video games(mainly MMORPGS) And western animated series like Avatar:TLA, Gravity Falls, Ducktales 2017, Trollhunters, Hilda, and Steven Universe. :> Most of what I watch is animated.

I'm all for making friends so if you wanna talk, just send me a message! Like I don't even have to know you, you could literally just PM me and ask to chat. I won't mind! :>
My Animelist- myanimelist.net...
My Tumblr- animerei.tumblr...
My DA- avatargeek123.d...
Acerca de
Serie(s)
Mostly animated shows from anywhere
Libro(s)
Coraline, Morpheus Road, The Bean Trees, The Kite Runner
Juego(s)
Like... any MMORPG, Fable II, Yume Nikki, Cave Story, Any of the Silent Hill games, Animal Crossing, Harvest Moon/Story of Seasons, Splatoon 2
Puntos MOE
Cuties that can kick your booty
Música
Anything I find catchy really
Favoritos96
Fabricantes
Personajes
Origen