Lolicon Community & Advocacy
Warning: POTENTIALLY TRIGGERING TOPICS


Care for yourself and your mental health. Make sure you're in a good state of mind before engaging in fiction that tackles sensitive subjects.

IF YOU ARE

UNDER 18

OR

DO NOT WISH TO VIEW NSFW

ITEMS OR LINKED PICTURES

TURN ON THE SFW FILTER IN THE OPTIONS MENU

.


WITH IT ON THIS CLUB IS STRICLY SAFE FOR WORK.
𝓽𝓱𝓮 𝓛𝓸𝓵𝓲𝓬𝓸𝓷 𝓒𝓸𝓶𝓶𝓾𝓷𝓲𝓽𝔂
&
𝓐𝓭𝓿𝓸𝓬𝓪𝓬𝔂 𝓒𝓵𝓾𝓫!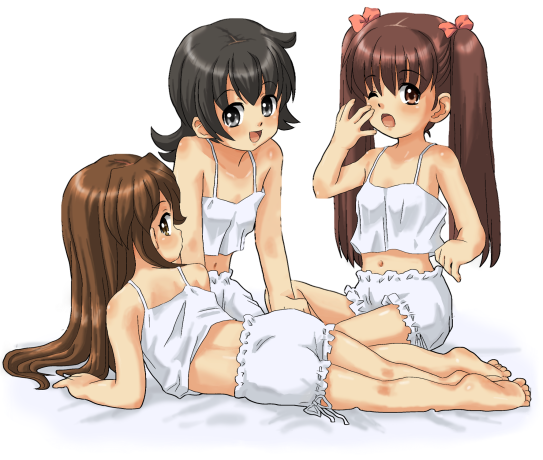 art by Kasuga39



Lolicon

, a hugely popular genre in japanese drawn fiction. It has long been a staple of the anime community.



Loli & lolicon figures are very popular too

, with some of the greatest portraying lolis, and often catering to lolicon interests.

Opposition to this form of

artistic expression

has grown stronger over the years. So, as lolicons, (and allies) it is hugely important to

protect freedom of speech, especially in the form of artistic expression

.



List of countries which have instated legislation

outlawing

lolicon

art

:


View spoiler

Hide spoiler

Australia
Canada
Ecuador
Estonia
France
Ireland
Mexico
New Zealand
Norway
Poland
United Kingdom
Russia
South korea
Switzerland
South Africa
SOURCE

List of countries which have

gray area

legislation regarding lolicon

art

:


View spoiler

Hide spoiler

Argentina
Austria
Sweden
Spain
United States
SOURCE

While there are other lolicon clubs on this website, and they are of course deeply appreciated.

The purpose of this one however, is to provide a supportive space for lolicons and to provide good arguments and advocacy for lolicon,

especially within the figure community. Without such advocacy, state censorship and interpersonal bullying will run rampant.



Casual and free-spirited

conversations about lolicon and linking to loli items are also more than welcome!

The definition of loli this group is working off of is the one provided by Wikipedia, as it won in a poll I conducted on the definition subject:


art by Kasuga39

This club does

not discriminate

, all lolicon, and non-lolicon alike are welcomed to join and conversate!

The only people who won't be permitted to take part are :
Those who

bully

others or engage in

bigotry

.
Those who endorse or in any way support

illegal

and

immoral

materials.



Why was I invited?

View spoiler

Hide spoiler

You were invited because a mod or an admin saw you wish/own lolicon figures/items or conciders you a notable person in lolicon spaces/conversations. It is ofcourse up to you if you want to accept the request and

you do not have to be invited to join

.

If being invited to this club makes you uncomfortable, know that only people who want/have lewd or NSFW loli items/figures are invited, so we cannot be held liable for said discomfort.
However, you do not have to like lewd or NSFW lolis to join.
This club is a work in progress, Please pm me to gain moderator status so adding of loli items can be improved, as well as all other forms of contribution! ^^
art by ucmm
club logo and background art by henreader
Popular Database Shortcuts
View spoiler
Hide spoiler
FULL DATABASE
☆
FIGURES
Prepainted Lolis
Loli Dolls & Action Figures
Loli Trading Figures
Garage Kit Lolis
ITEMS
Dakimakura
3D Mousepads
Tapestries
Posters
BOOKS
Art Books
Doujins
Light Novels